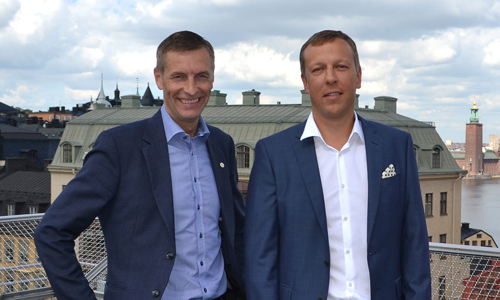 Kelprojektas is Lithuania's largest consultancy firm within infrastructure and is primarily involved with project engineering and design relating to bridges, railways and roads, but also offers services within geotechnics, structural engineering, planning and landscape architecture. In Sweden, Kelprojektas operates through the company ICCON, which is also included in the acquisition together with the companies Urbanistika and Kelvista in Lithuania.
"The acquisition of Kelprojektas plays an important role for our growth strategy in key markets and is a way to shape an even stronger international offer. We know each other well from working together in the past and have a lot in common when it comes to work processes relating to technical development, how we approach our customers' and challanges faced on projects. We also share the same values and vision." says Johan Dozzi, CEO of Tyréns.
Kelprojektas has 250 employees across their four offices in Lithuania and Sweden. The company have a total turnover of €10m. Tyréns and Kelprojektas have successfully worked together on the project engineering and design for the Tvärförbindelse Södertörn link road. The partnership will continue to be coordinated by ICCON, which provides an important link between the companies.
"We are very pleased with the strong cooperation with Tyréns. Together with Tyréns, we can continue to offer the best an independent advisory consultant can offer, while having access to multidisciplinary services in an international market when demanded by our customers." states the CEO of Kelprojektas, Algimantas Medžiaušis.